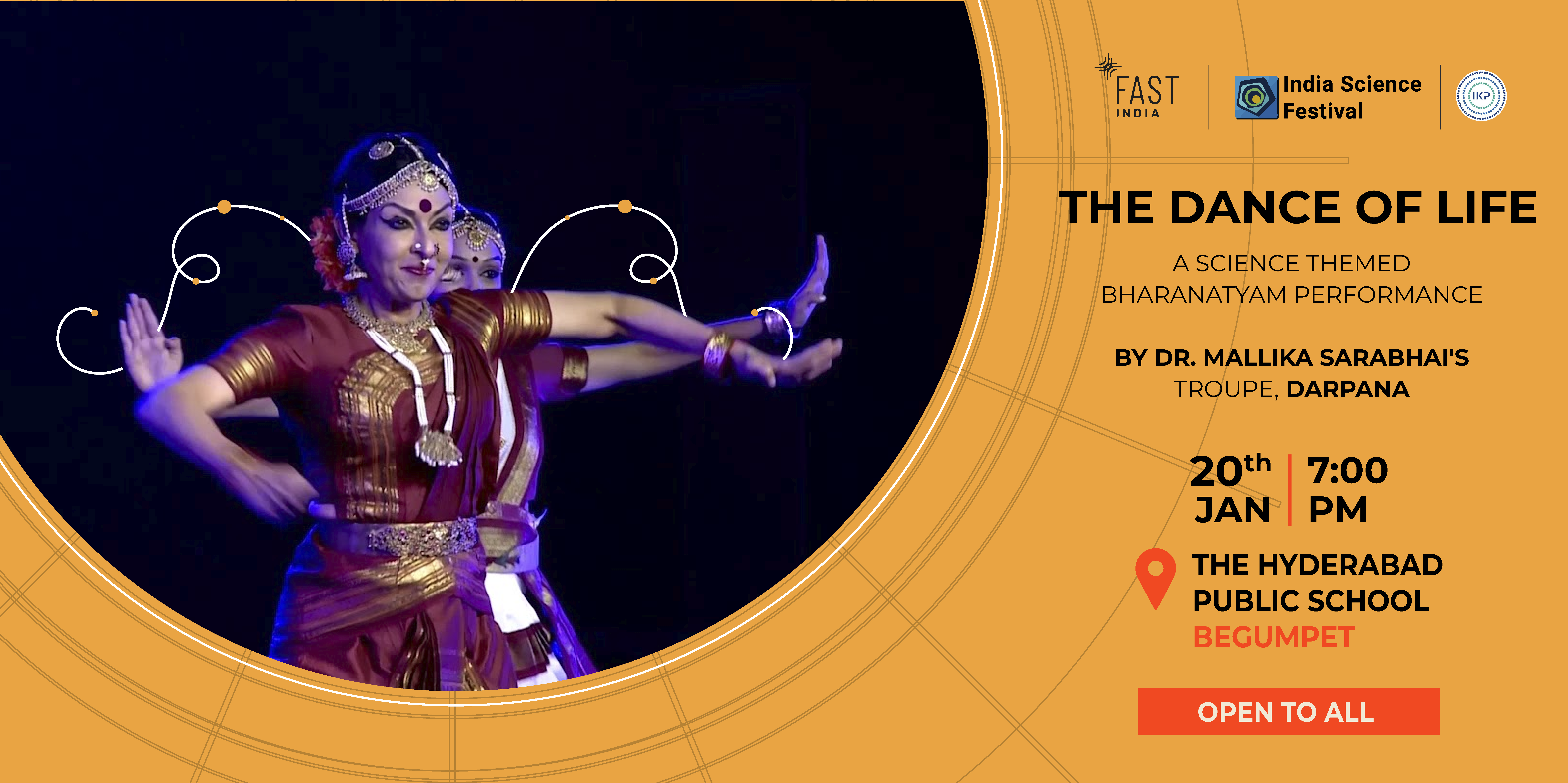 Join us on 20th January at 7 pm IST, to witness the coming together of science and performing arts, like never before.
The Dance of Life by Dr Mallika Sarabhai's Darpana traces the history of India's scientific past. From Aryabhatta and Bhaskaracharya, through the discovery of the zero and Meru Prasthana, better known as Pascal's triangles to Jehangir's experiments and research into ornithology; this dance piece choreographed by Mrinalini Sarabhai takes viewers on a delightful and surprising journey.
The Darpana Academy of Performing Arts was established in Ahmedabad by Mrinalini Sarabhai and Vikram Sarabhai. The academy is listed by UNESCO as an institute active in the "Protection of the World Cultural and Natural Heritage"
About Mallika Sarabhai – An accomplished Indian classical dancer and activist, Dr Mallika Sarabhai has passionately enthralled audiences with the art of presenting social issues through dance and has received many accolades (such as the Padma Bhushan) for her significant contribution to the fields of dance and drama.
The finale of our flagship competition, Talk your Thesis, will be hosted by stand-up comedian, writer and YouTuber, BISWA KALYAN RATH!
Join us at HPS on the 21st of January, 2 pm IST, and get a chance to witness PhD students battle it out and deliver a popular science talk in front of a live audience!
The competition will be judged not only by our eminent jury members but also by YOU!
Standup comedy, live audience polling, and impactful research – all combined into 1.5 hours of pure fun – this event is a must-watch!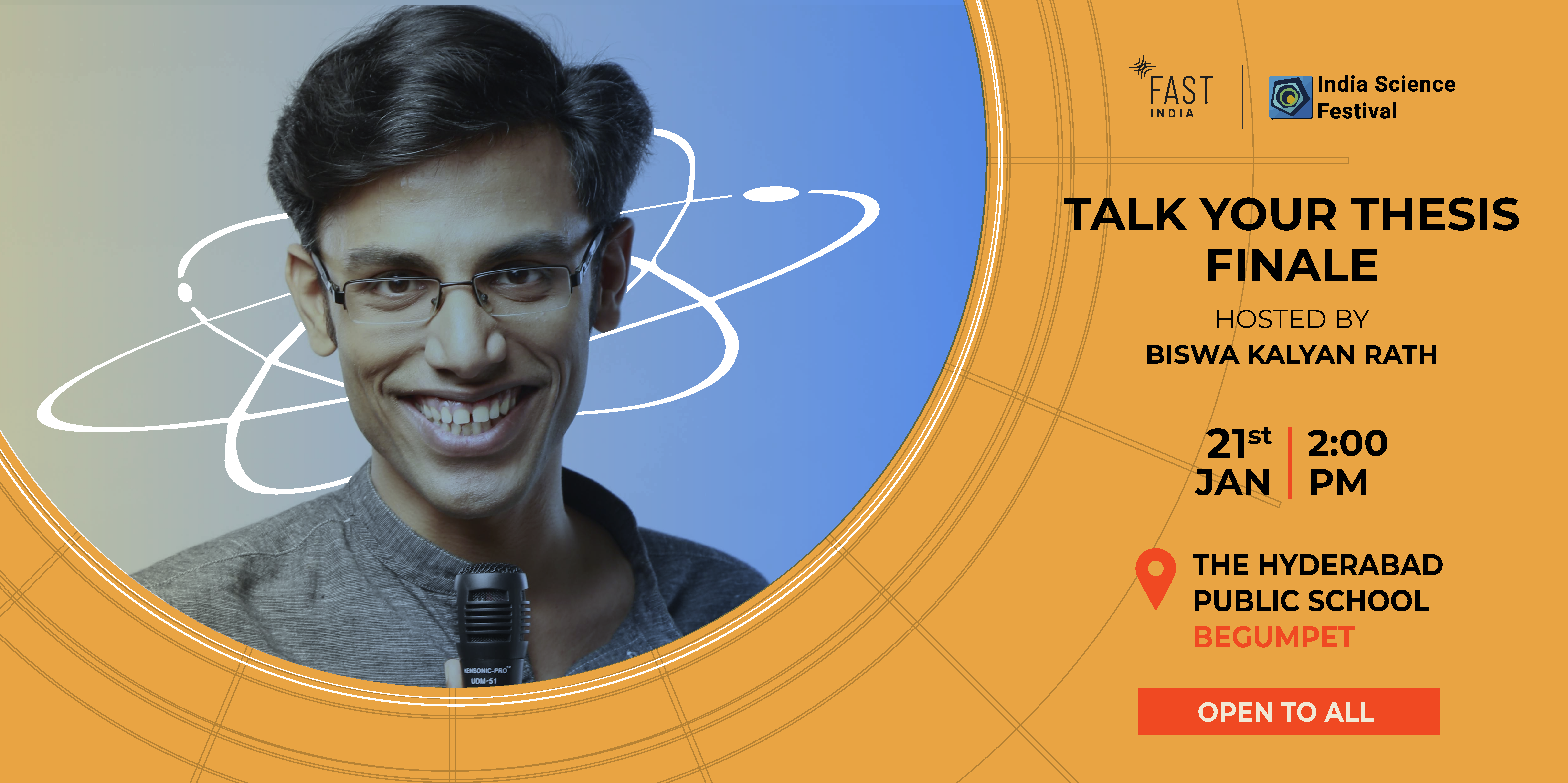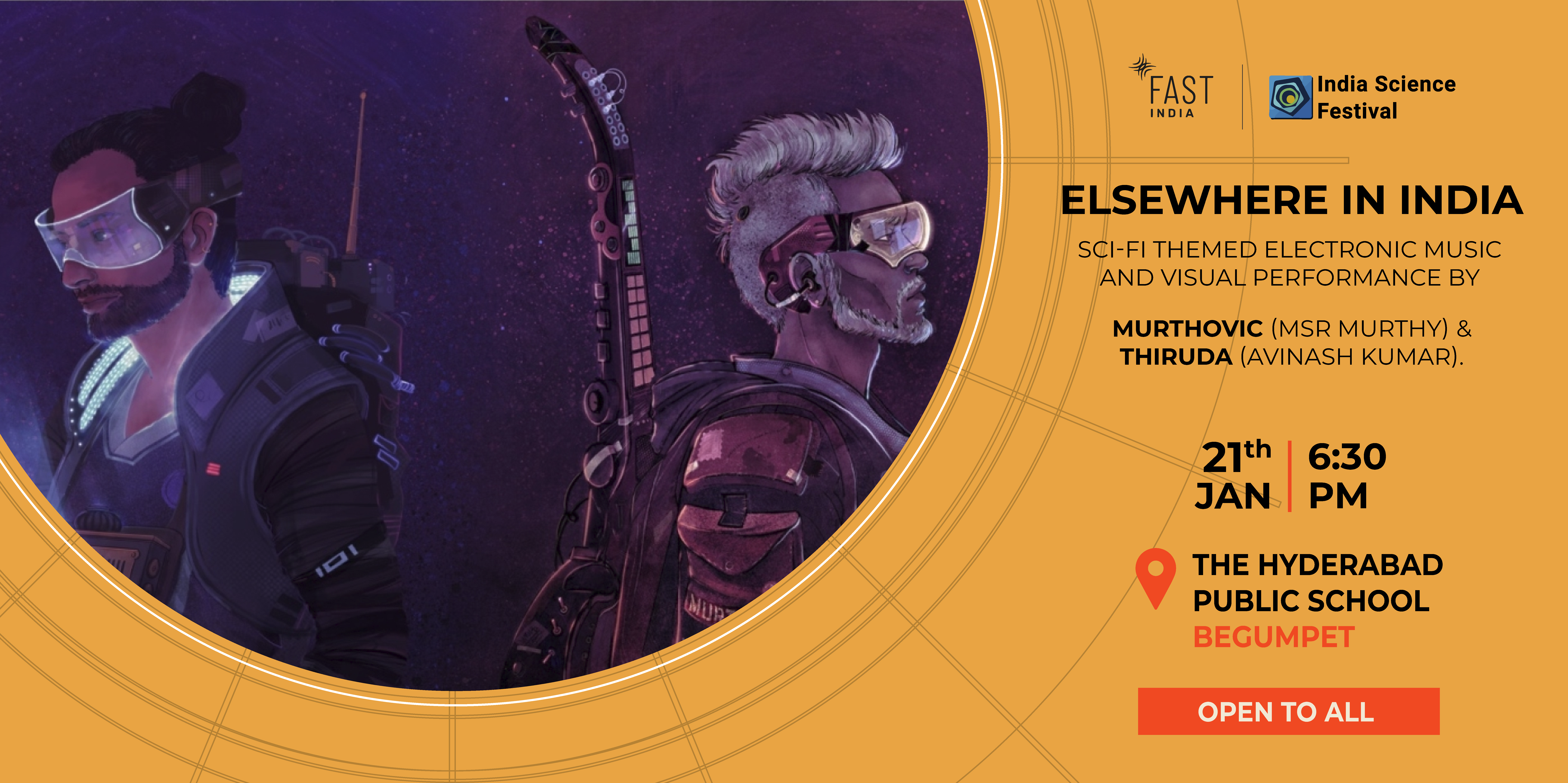 Elsewhere in India is a live sci-fi-themed audio-visual performance: it combines game engine technology with incredible art alongside a genre-bending palate of Carnatic-electronic music, speculating through the lens of culture, science and society on hopeful futures.
Join us on 21st January, as Murthovic (Murthy) and Thiruda (Avinash) come together to explore AI-based art tools and technology's relationship to heritage preservation and evolution, a concept christened as 'AI for Cultural Good'.
Symphony Orchestra of India
Established in 2006 by NCPA Chairman Khushroo N. Suntook and internationally-renowned violin virtuoso Marat Bisengaliev, The Symphony Orchestra of India is coming to encaptivate you with their melodies at the closing ceremony of the India Science Festival 2023.
The Orchestra will play famous pieces by Mozart, and Beethoven, and also play a 15-minute Bollywood Medley towards the end.
Come be a part of this magnificent musical experience on 22nd January, 7 pm IST, at the amphitheatre in The Hyderabad Public School, Begumpet (By Invite Only).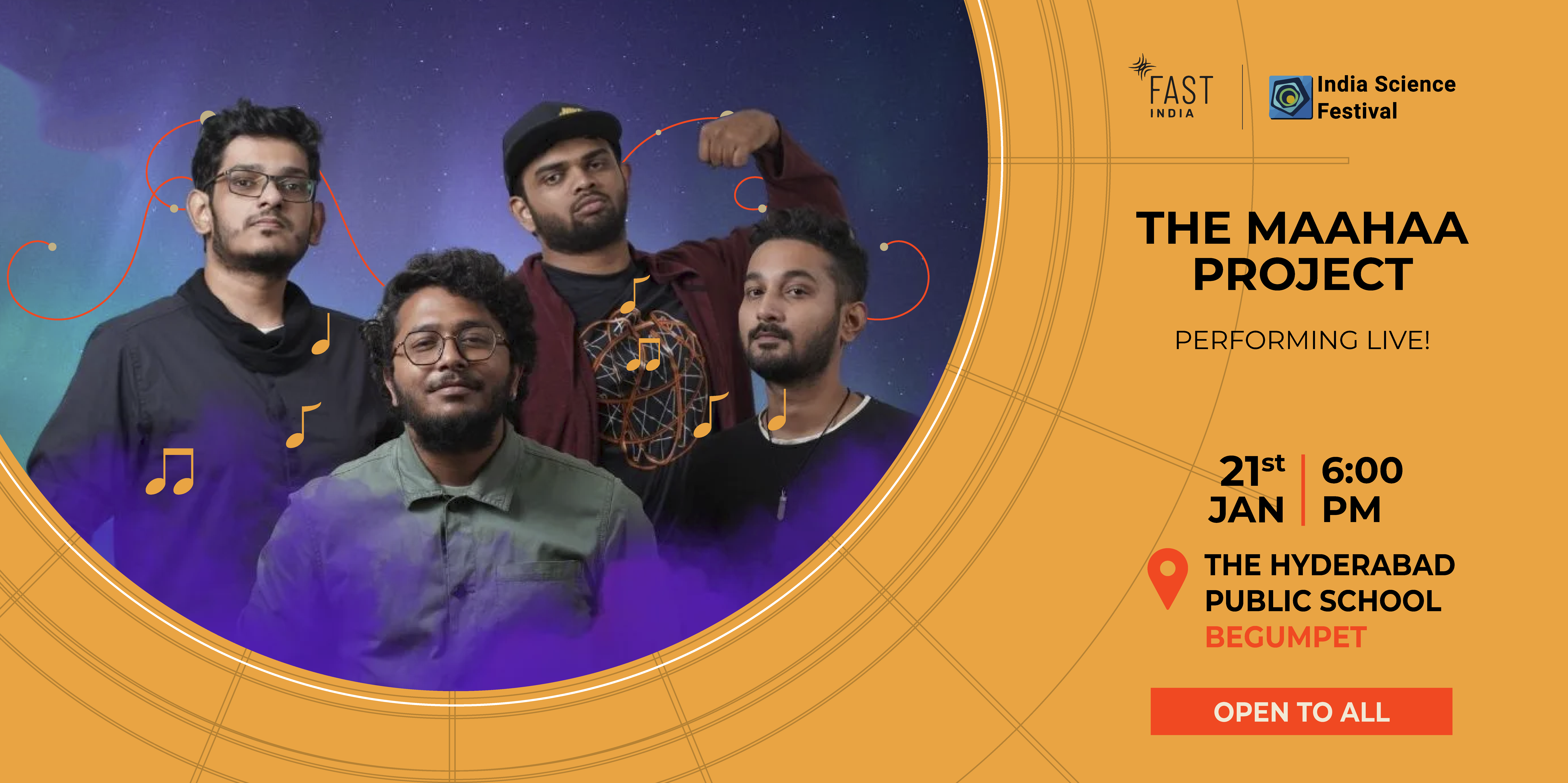 Get set to move and groove to the tunes of The MaaHaa Project, as they perform an eclectic mix of English, Hindi and Telugu songs, only at ISF 2023!
What's more, the band will be performing the official anthem of the India Science Festival!