SPIN YOUR SCIENCE
India Science Festival's
Science Fiction
Writing Competition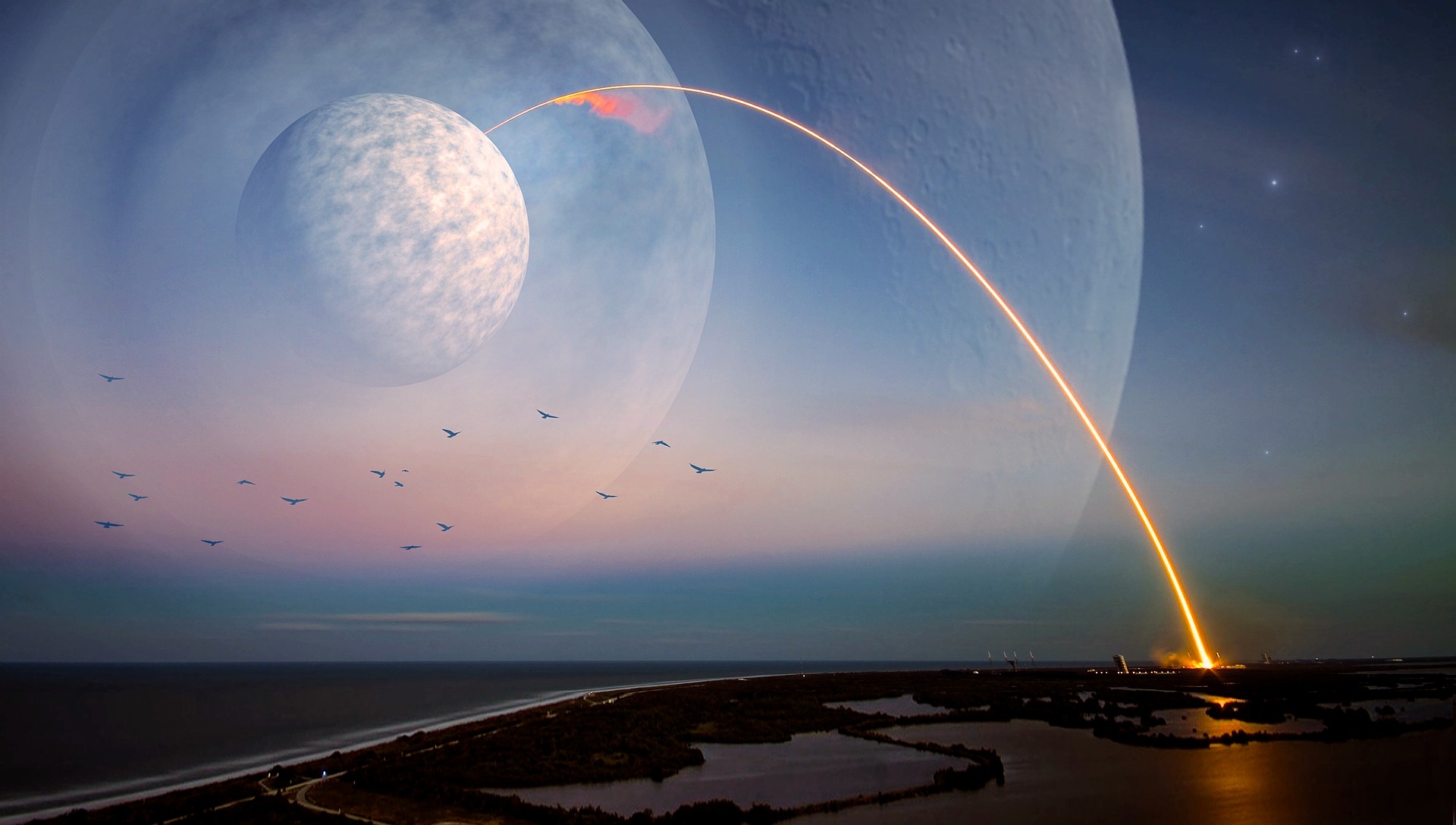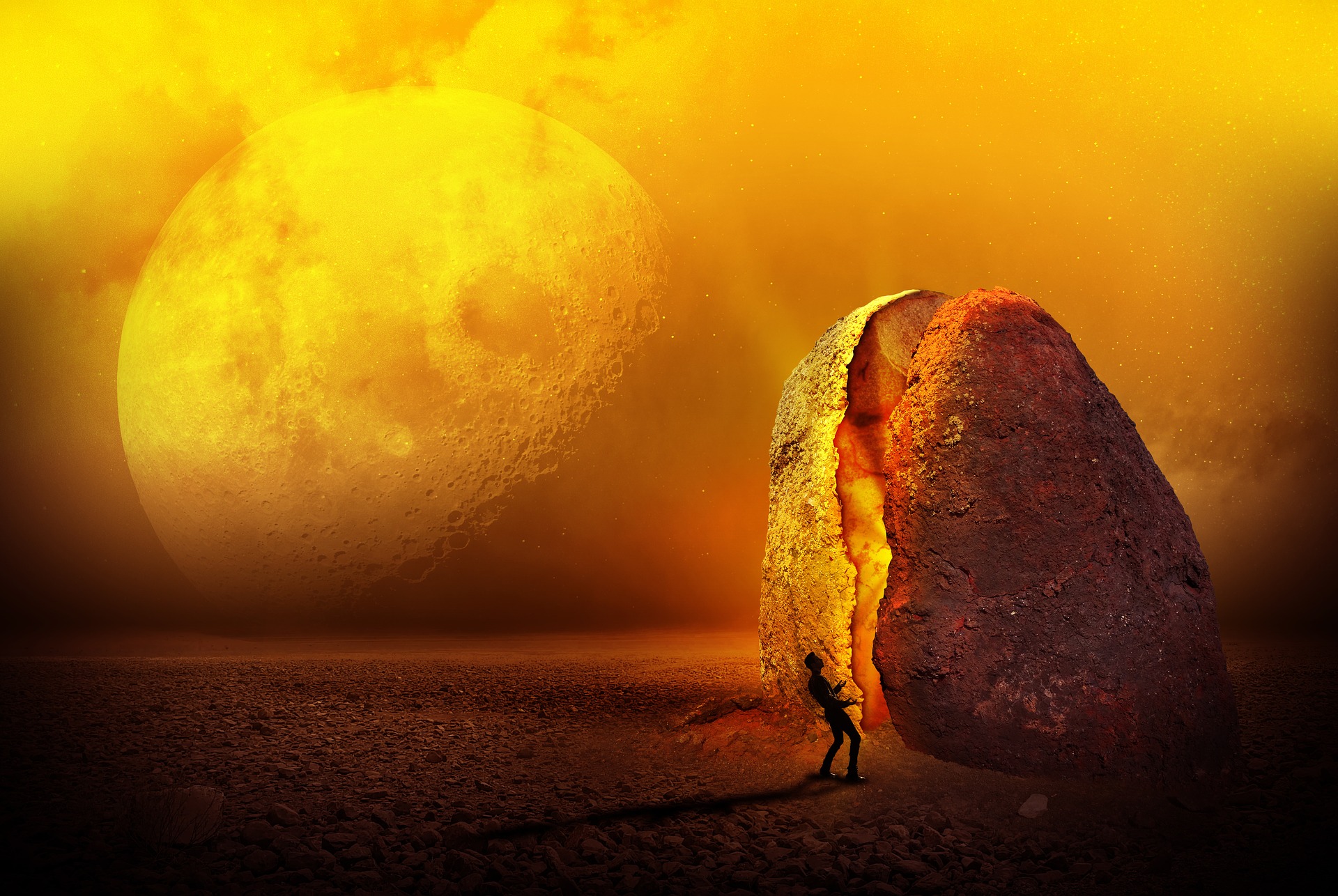 India Science Festival is back, and we're inviting entries for Spin Your Science, our flagship science fiction story/poem writing competition!
Tell us a short story or a poem that brings to life technologies that may have existed in the past, how deeply science interacts with our present, or a vision of what lies in the future – dystopian or utopian. Here's an idea…
"In the bustling city of Pune, a group of students stumbled upon a hidden chamber beneath their university. Inside, they discovered an ancient manuscript detailing a forgotten scientific invention capable of solving the planet's carbon emission crisis. Excitement filled their hearts as they realized the immense potential this discovery held. They dedicated themselves to recreating the device, their hopes soaring high. But it had a catch—the manuscript warned of unforeseen consequences, a price that must be paid for tampering with nature's delicate balance. As they prepared to unveil their creation, uncertainty clouded their minds, unsure of what awaited them…"
We want to know what story or poem your imaginative mind can create!
While spinning your science, how will you engage your readers? What science would you like to incorporate? How will you introduce your science in a way that's accessible? We are keen on reading your fascinating stories and poems! For the competition, you will also receive support from acclaimed authors through interactive webinars.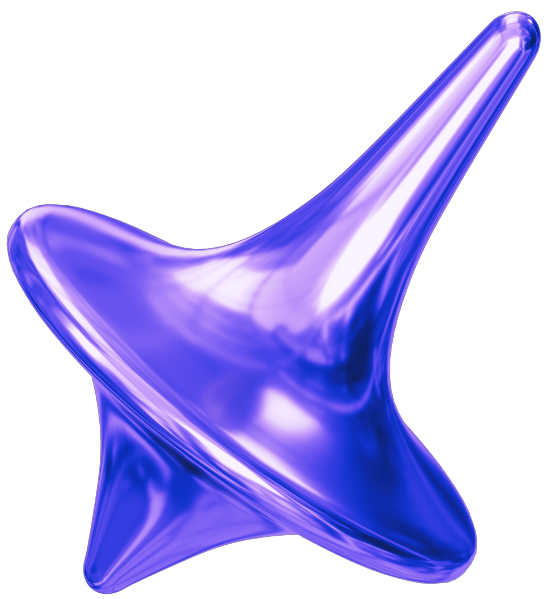 The top 20 SYS entries will have the opportunity to send their pieces to the moon!
The top 20 entries that are not AI-aided of the Spin Your Science (SYS), science fiction competition shall be selected to be sent to the moon through the Lunar Codex project. Lunar Codex was founded by Samuel Peralta and aims to place contemporary arts on the Moon. While focused on visual art, the Lunar Codex also includes a substantial collection of contemporary books, stories, poetry, essays, music, films, and more.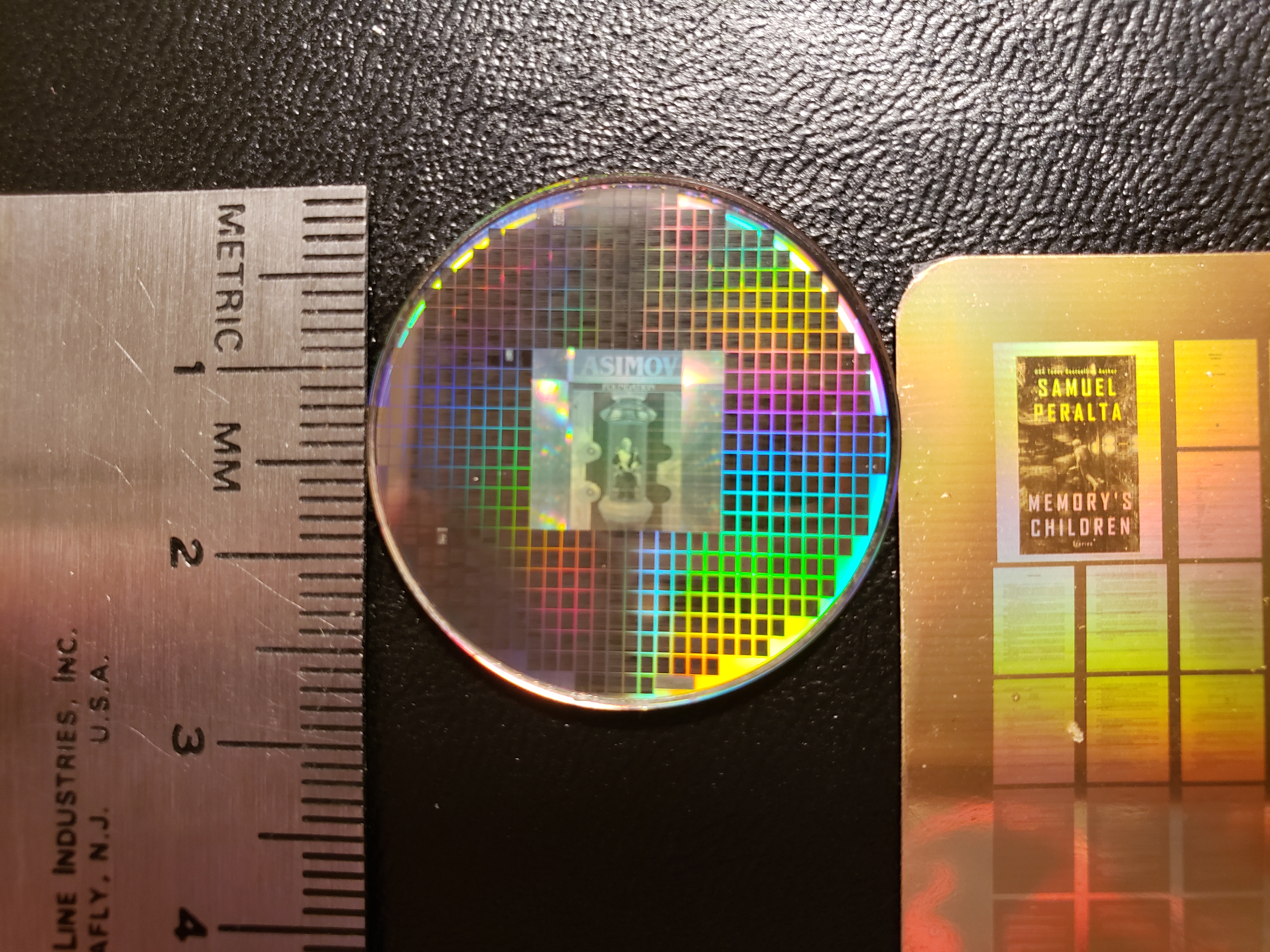 Nickel and Gold Nanofiche with Scale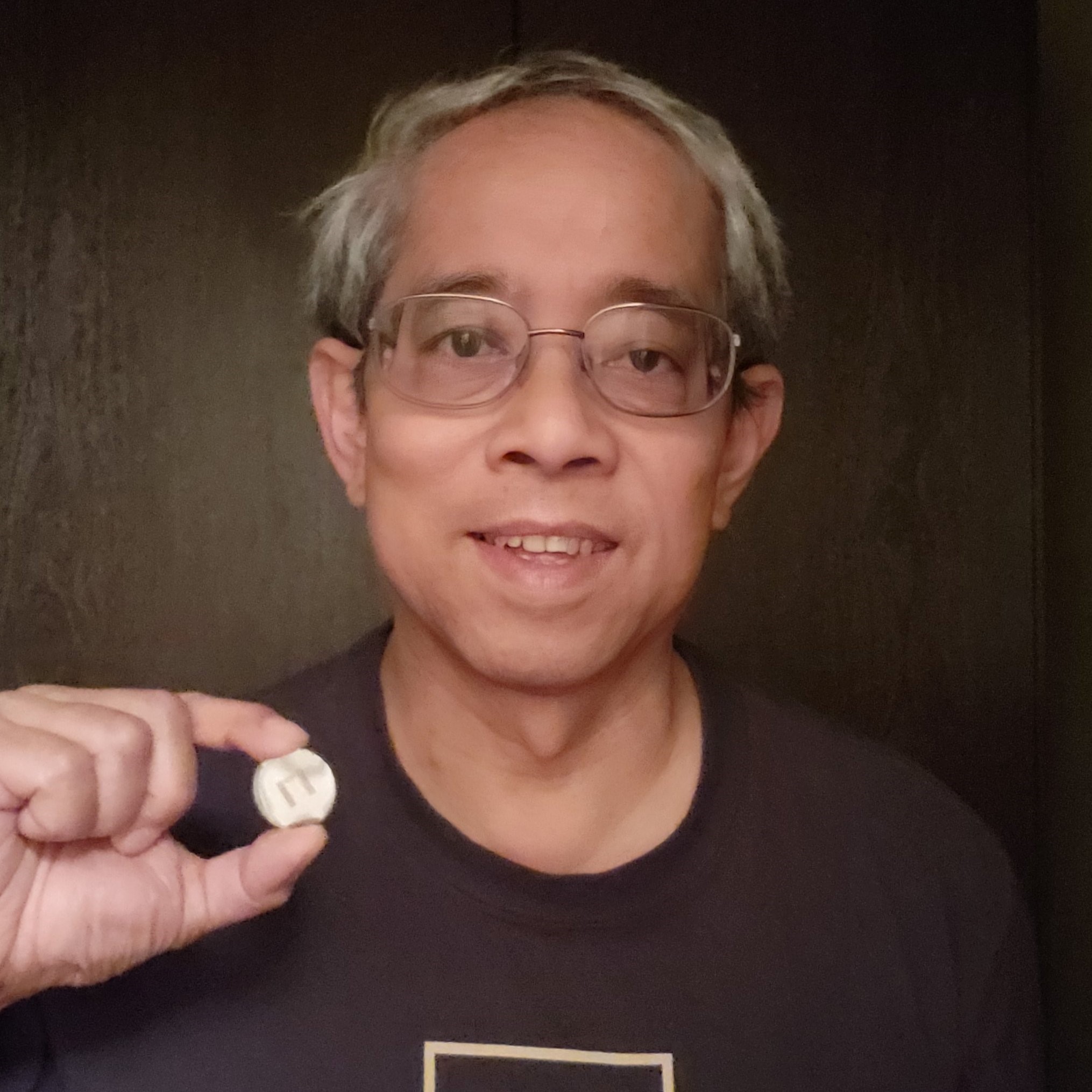 Samuel Peralta and Nickel Nanofiche
ISF will select the top 20 finalists, who shall be known as the ISF fellows, through a competitive process of evaluation. The finalists will receive detailed feedback from our esteemed jury and will get to attend an online workshop by luminaries of sci-fi writing.
The top 20 selected stories/poems will be published on our website, social media handles, and our annual magazine. Based on the evaluation done by the jury, the top three winners will be declared in December 2023.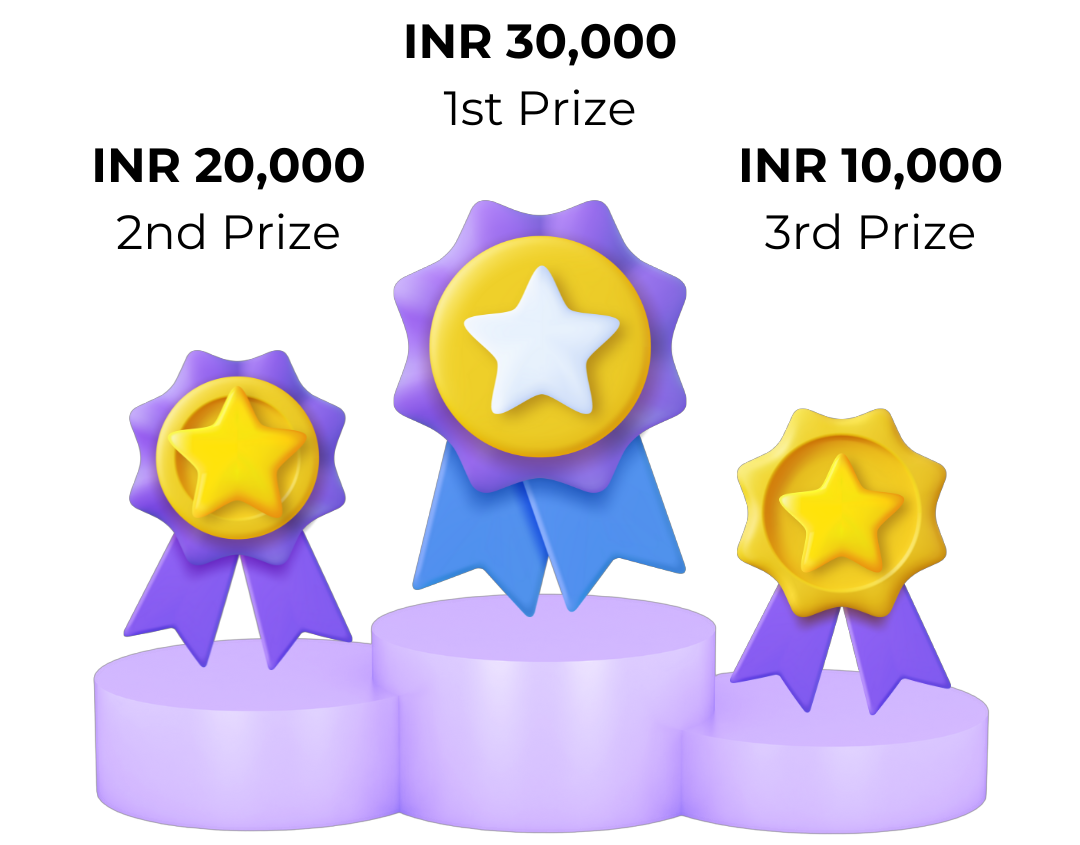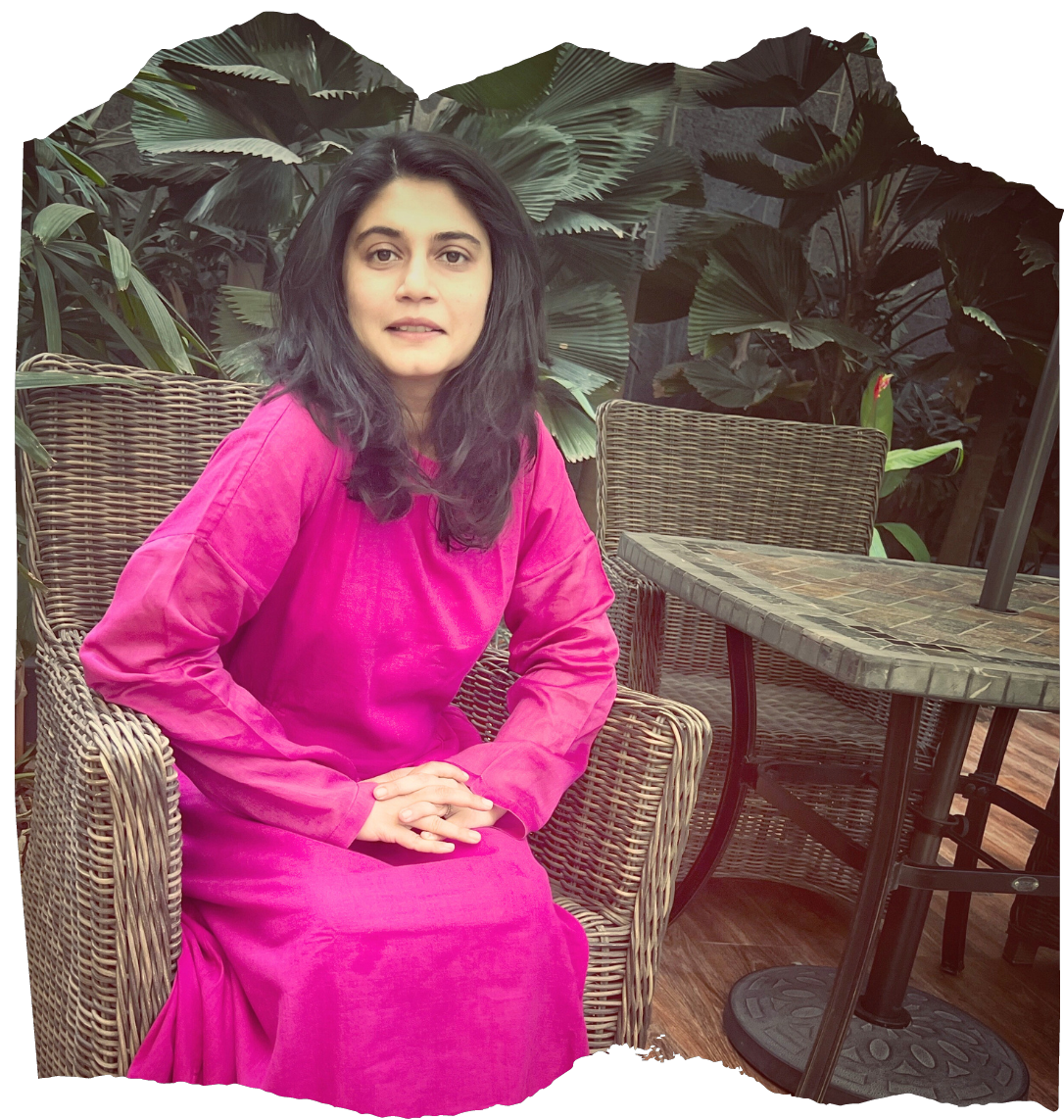 Arati Kadav
Writer & Filmmaker
Sami Ahmad Khan
Writer, academic and documentary producer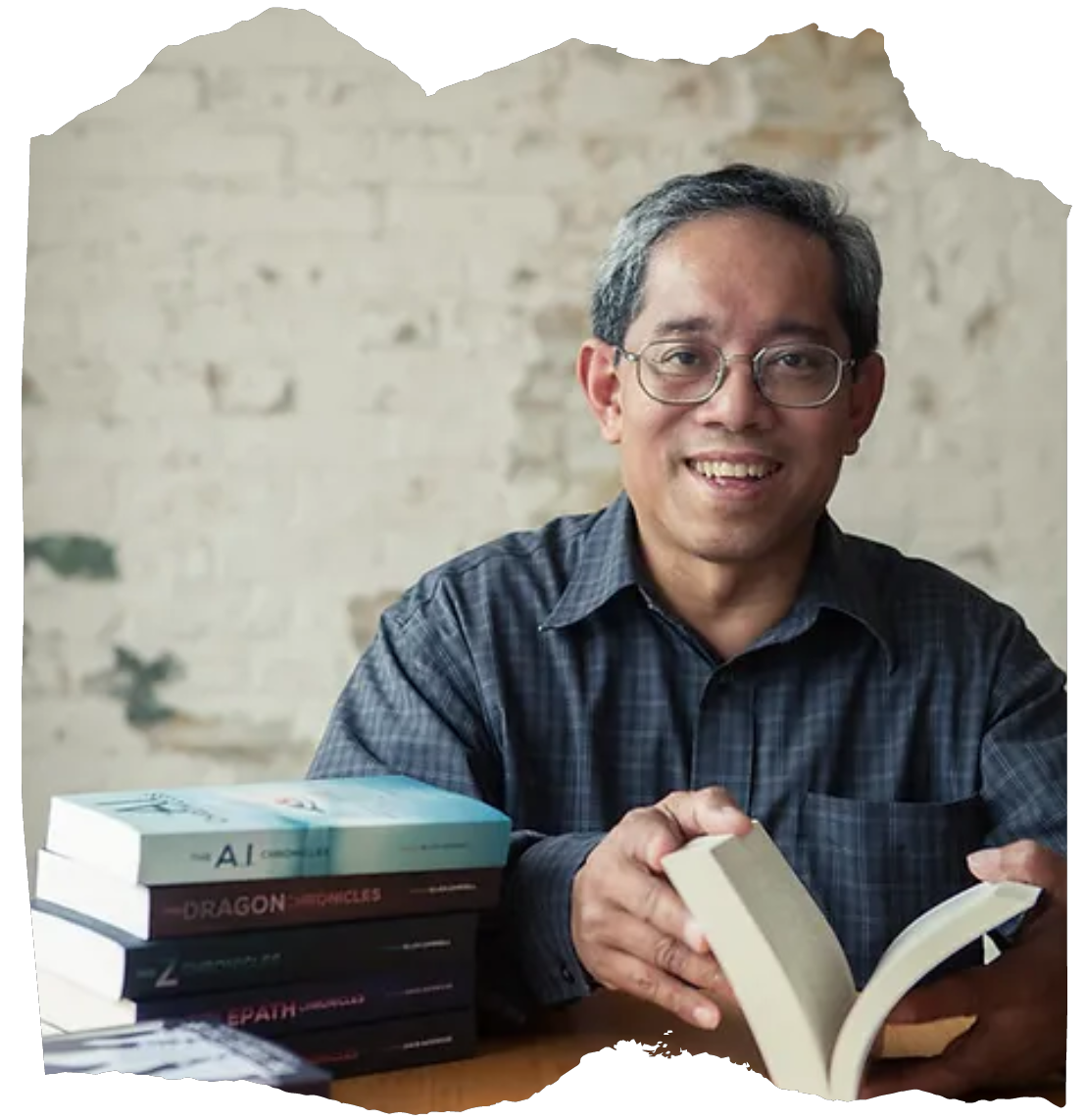 Samuel Peralta 
Physicist, author and founder of Lunar Codex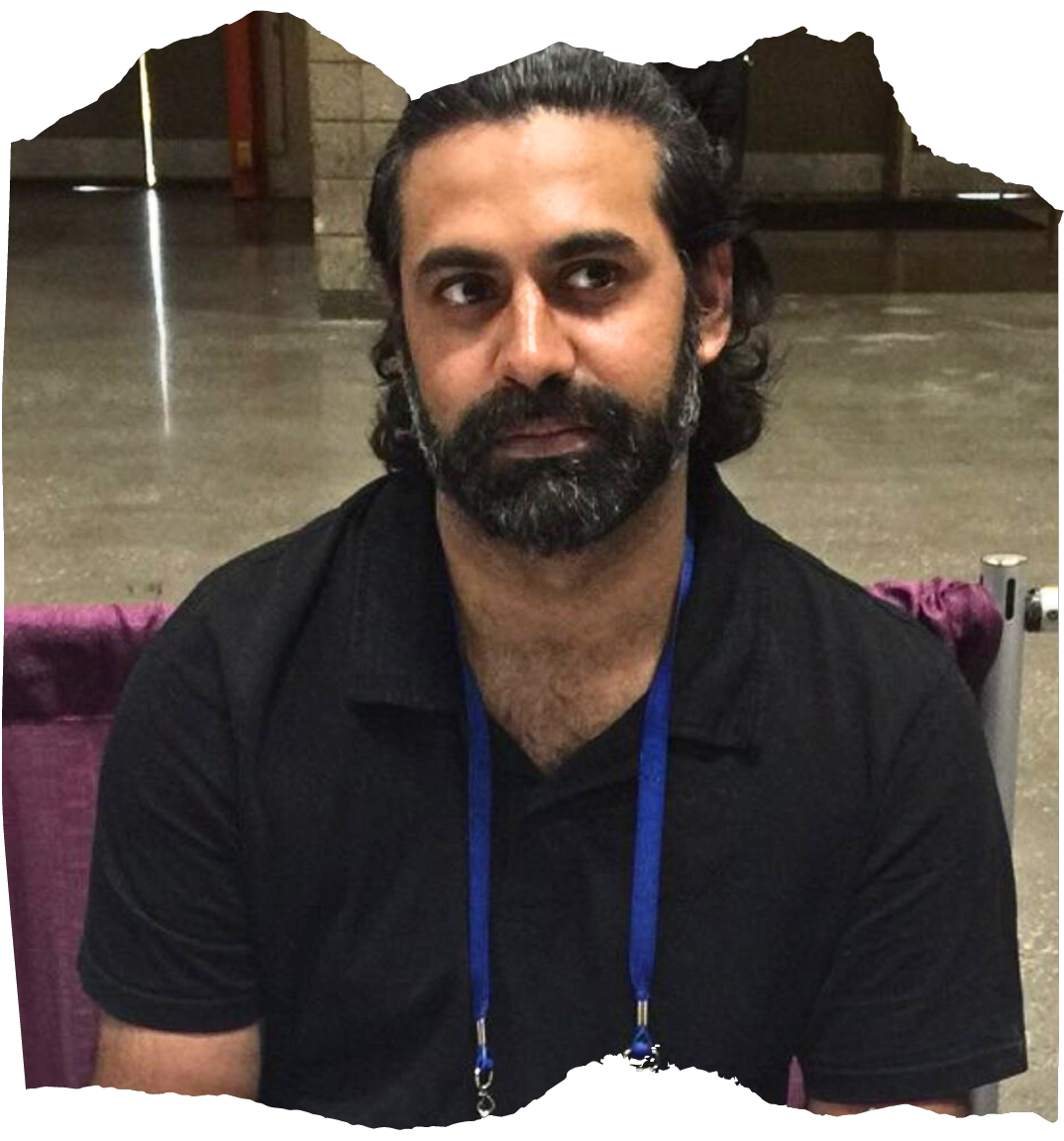 Shiv Ramdas
Science Fiction Writer
The Timeline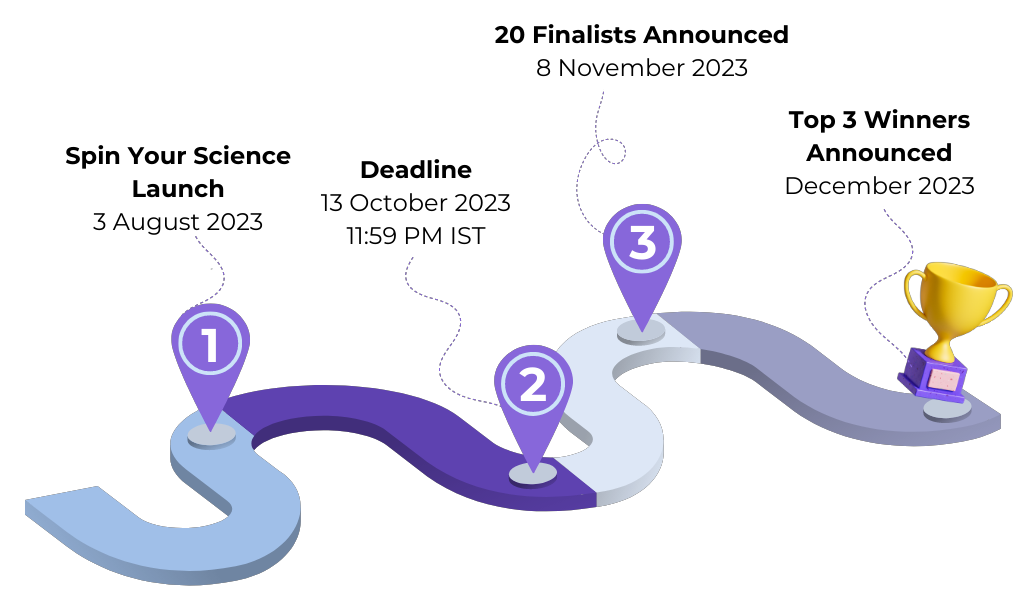 Frequently Asked questions
Q. Who is eligible to participate?
The competition is open to all sci-fi enthusiasts! There are no restrictions on age, background, education, or nationality.
Q. I am not in India currently. Am I eligible to participate?
Yes. We're inviting applications from all over the world!
Q. My nationality is not Indian. Am I eligible to participate?
Yes! Please feel free to send in your application.
Q. Is there an age limit for participating?
No, there is no age limit.
Q. Is there a theme for the competition?
No, feel free to write about anything under the purview of Science Fiction and Scientific Poetry under 1500 words. The story or poem can be based on any science topic. If you are using a current science or tech concept in your story, do make sure to give an accurate representation.
Q. How do I submit my entry?
The story/poem should be submitted in both Word and PDF formats with the following typeface:
Font: Arial
Size: Title – 12, Body – 10 Margins: 2.5 cm
Spacing: 1.0
Q. Will I have to go anywhere for the final round of SYS?
No. Our competition will be held online.
Q. Can I write in a language other than English?
We encourage as much participation as possible. If you wish to write in a vernacular language, please reach out to us at shriya@fast-india.org and we will try our best to facilitate the same.
Q. Can I participate along with a friend?
Yes, we are permitting individual as well as team entries. However, each team can have a maximum of 2 people.
Q. Will all entries receive feedback from ISF's mentors?
No, only the top 20 finalists will be part of an expert webinar session and may receive feedback if requested.