FANTASTIC SCIENCE AND WHERE TO FIND IT !
My Journey at the India Science Festival 2023
By Srushti Chipde
The Gateway 
For the two years of the pandemic, we saw an upsurge in all kinds of digital resources and events. For young people like me who had just started their life as an undergraduate before/during lockdown, the idea was to make the most of time while being diligent about what we consumed from the sea of resources. 
At this time, FAST India's flagship event, The India Science Festival provided students like me with the gateway to a unique learning experience – a vibrant platform that brings together science enthusiasts and experts and offers all kinds of experiences in science that one might want at the beginning and further on in their potential career. 
After benefiting from the two consecutive online editions, my curiosity got me an opportunity to work closely with the team as an intern for its 4th edition, held in Hyderabad Public School, Hyderabad, Telangana.
Entering a science-fueled adventure 
I started my engagement with the India Science Festival as an intern in November of 2022, after a couple of discussions with the team on how I could contribute to this massive project. At this time, I had just completed my engagement with the Science Media Center at IISER Pune as a filmmaking intern, and this opportunity with ISF would open new avenues in science communication for me. 
One of my very first and most important responsibilities would be liaising with Hyderabad-based partners, such as TIFR Hyderabad, CCMB, CDFD, and Microsoft Research, to name a few, while understanding their interests and mapping their contributions to the festival. Together, we crafted about 25 STEM Booth exhibitions filled with hands-on science activities, demonstrations, and storytelling. With the guidance of my mentor, Dr. Sarah Iqbal, we aimed to create a fun and wholesome experience for all visitors. And let me tell you, it was no small feat! But seeing it all come to life during the festival made it all worth it. From pulling chairs and tables to writing emails, every detail was planned with care to ensure visitors got something out of the event. I felt so lucky to be part of such a dynamic and dedicated team!
Indulging the audience into some science fun  
Another interesting part of my engagement with ISF were the pre-festival events. The three events that were organised a week prior to the festival allowed a diverse group of people to engage with science in interesting formats at different locations in the city and informed and acquainted them with the festival setting. 
The first one gave us a chance to put on our lab coats and Be a Scientist for a Day at TIFR Hyderabad, and gave participants hands-on lab experience. As a participant myself, I jumped at the chance to get hands-on lab experience. The pre-structured activities were engaging and allowed us to conduct experiments, share our findings with student volunteers, and for some of us, even handle a pipette for the first time! It was a fantastic opportunity to peek behind the curtain and see the exciting process of science in action.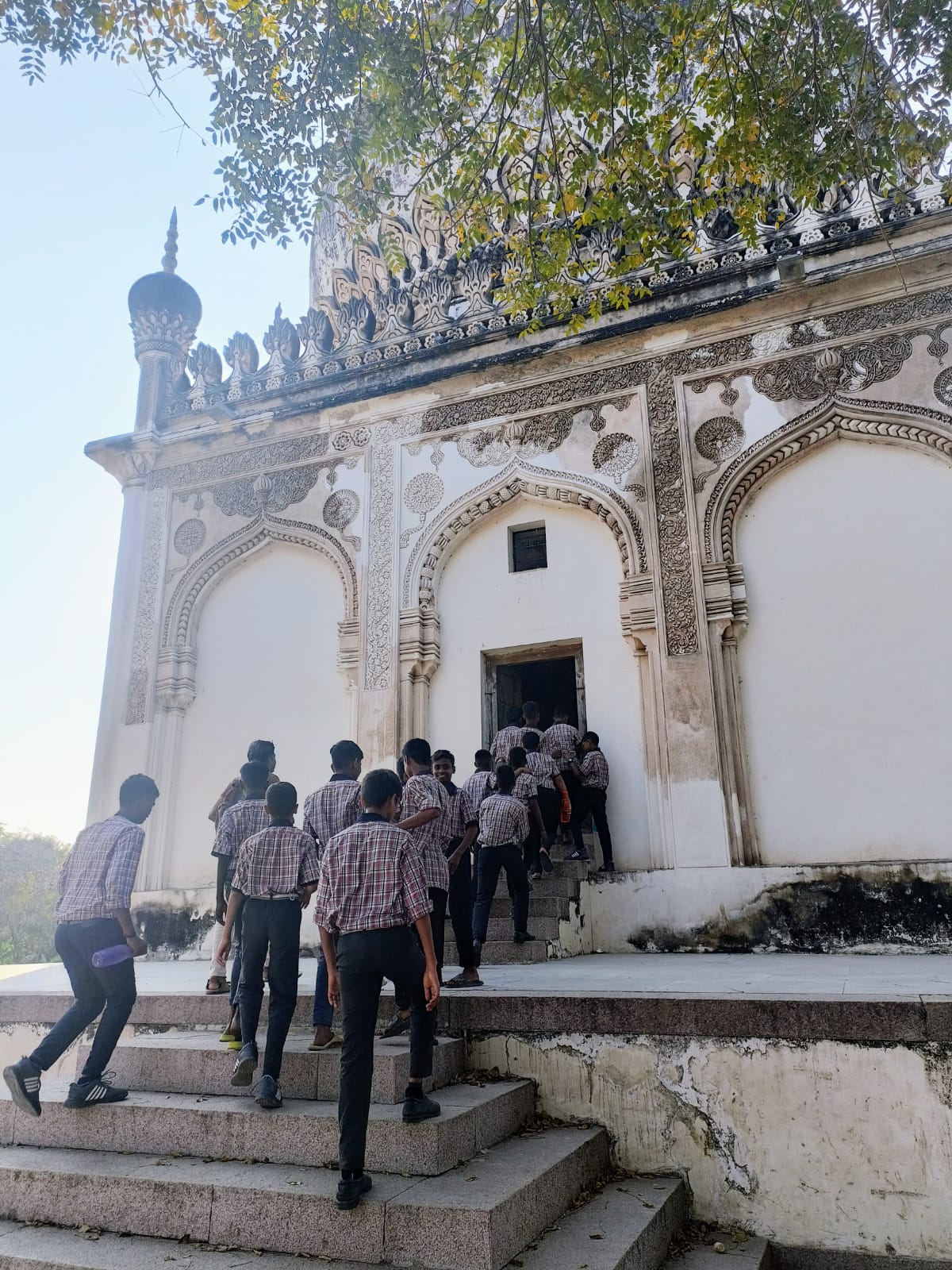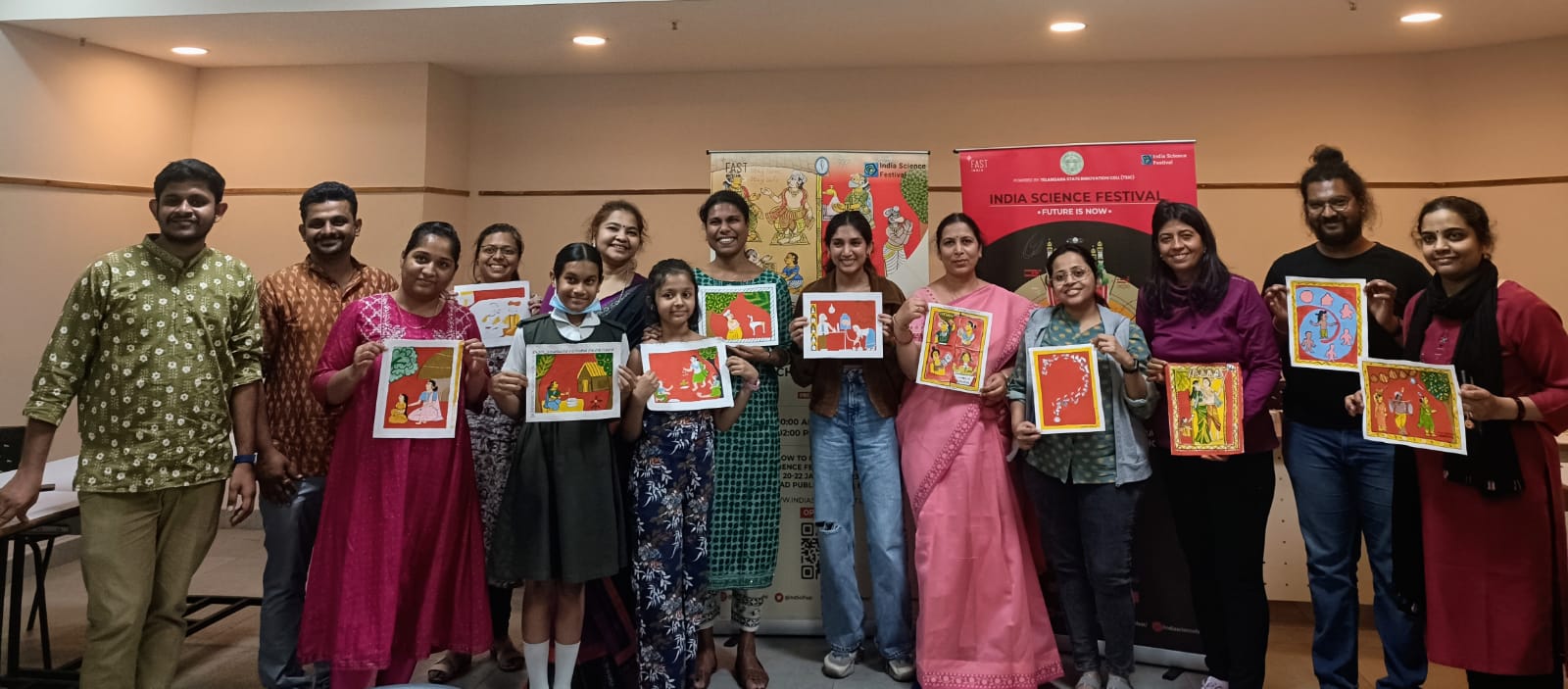 The other two events, Communicating Science through Cheriyal art and Heritage Walks through the Qutb Shahi Tombs, combined science with arts, heritage, and culture. These events showed, at least to me, that there is a huge interest in a diverse approach to learning and communicating science.
The Big Day 
The three days of the festival from January 20th to 22nd 2023, were an absolute delight. While it meant work, stress, and sleepless nights for the team, it was great to see students and science and non-science professionals interact and engage in productive conversations around science.
We could see visitors interact with peers and scientists, perform hands-on science activities, play science-themed games, enjoy science-based street performances, attend interactive workshops, engage with science installations, and much more. 
I was also able to talk with the visitors and get valuable feedback on what they liked about the festival and what they think can be potentially improved.
STEM Booths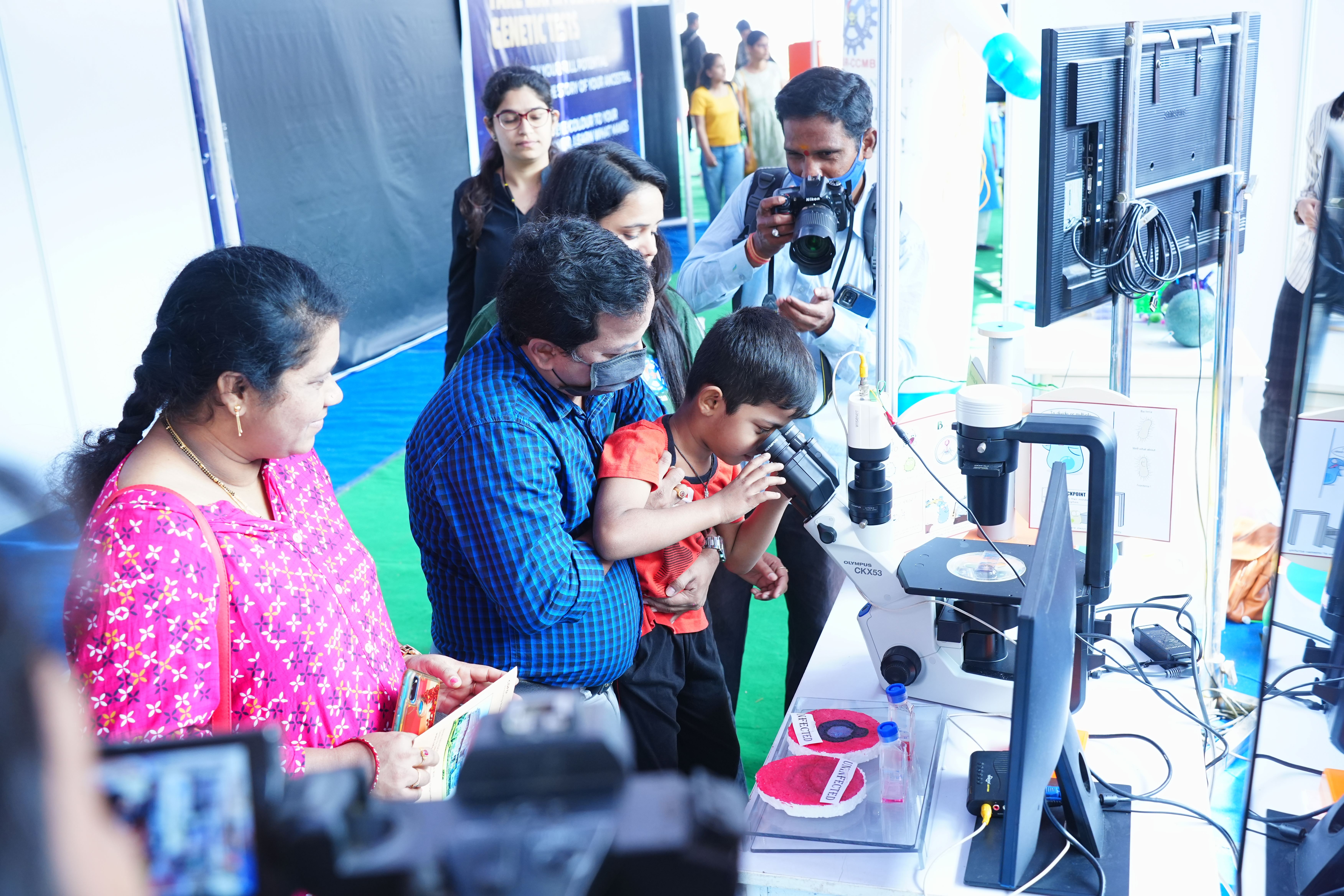 As mentioned earlier, my core responsibility at ISF was the STEM booths. At these booths, the festival attendees could engage with science through a variety of activities and themes, including technology (robots, drones, model rockets, neurotech), health and biology (depictions and explanations of infectious diseases, vision defects and solutions, drugs and their uses, DNA fingerprinting, CRISPR technology, genetics, etc).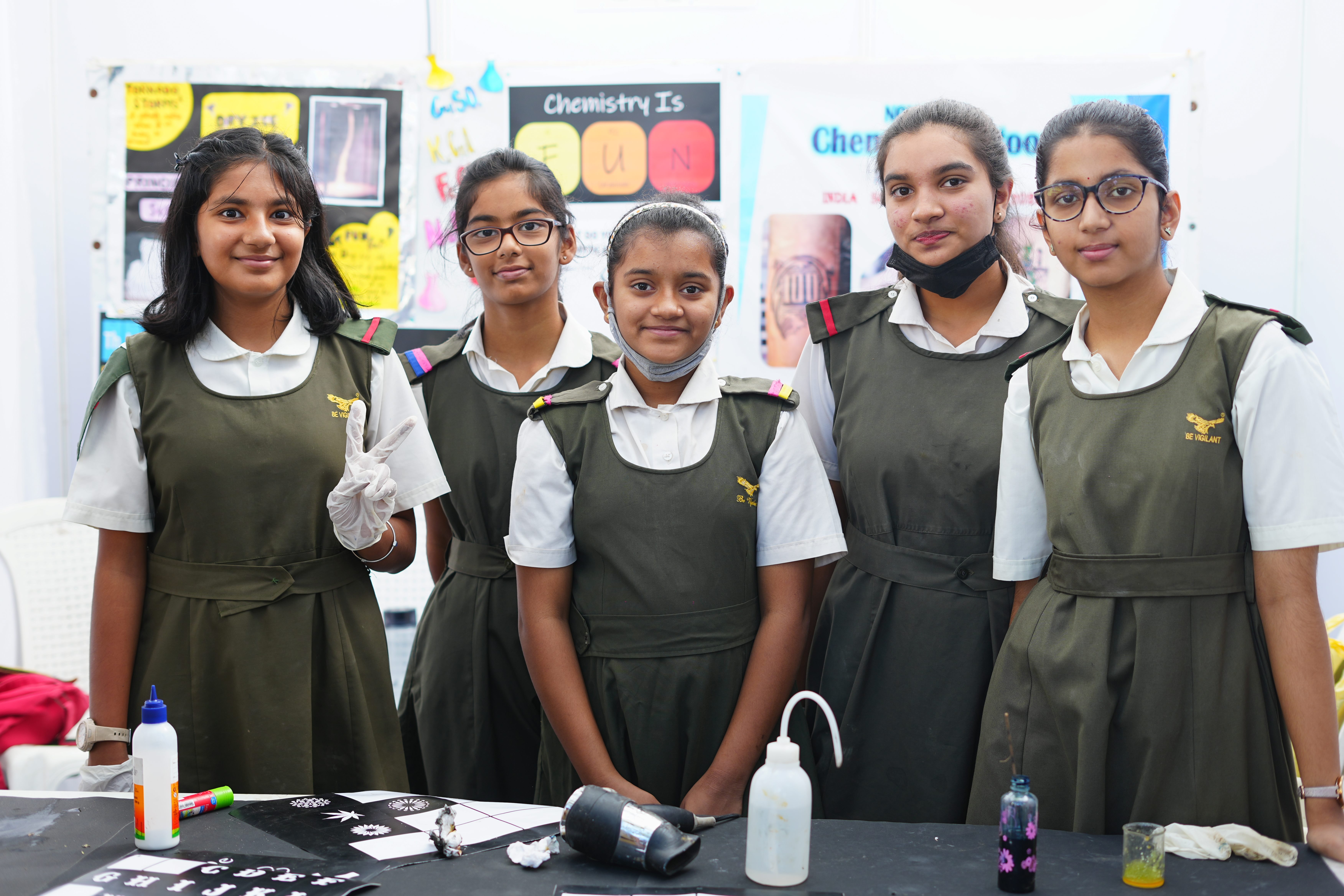 High school students from HPS and government social and tribal welfare schools in Hyderabad showcased impressive exhibits. Running the booths taught me a ton of new skills – problem-solving, quick decision-making, logistical planning, crowd management, and marketing skills. Visitors of all ages loved the interactive activities and innovative science communication through board games, art, stories, and experiments, which made all the sweat, tears, and hard work worth it in the end.
The Dream Team 
The one thing that greatly contributes to the success of any event is the team behind it. One of the best experiences I had during my internship was with the ISF team. Having worked in a couple of organizations before, this was not just unique in terms of the massiveness and high creative potential of the event but also in that a lot of the festival depended solely on the synchronization and chemistry of the team. Needless to say, everyone in the team, including volunteers, interns, core FAST members, ISF teams and the authorities, were deeply dedicated and passionate about the event and wanted to collectively create an impact through it. Working with the ISF team, that was very supportive and cooperative, was definitely the highlight of this engagement for me. 
Learnings for a Lifetime 
I feel extremely grateful and fortunate to have been part of this experience at an early stage of my career as a science communicator. I was not just allowed to be as creative as I could be but also to learn from any mistakes I ended up making. This learning that happened beyond the classroom is indeed very valuable and is helping  me shape myself and my career in science communication. As for the  general public, I truly feel that more events like this should be conducted to give a platform to the scientific community for coming together and creating an impact on public appreciation of the scientific enterprise. 
https://hellobio.com/blog/the-life-scientists-guide-to-organizing-events-and-conferences.html 
https://www.pnas.org/doi/10.1073/pnas.1300182110