Unveiling the Rainbow of Science with
India Science Festival
By Devanshi Gupta
I often find myself intrigued when I look back to the education we had and the purpose behind studying each subject individually. Through 30 years of living experience, I can assure my readers that most of life's problems do not come around subject-wise. We don't need to categorise education to cultivate its importance. In fact, much of real-life education happens outside the walls of the classroom. 
The subjects we study in school, such as physics, chemistry, maths, biology, political science, history, geography, english literature, etc. are all connected, such that we can explain each of them through the other.
Unfortunately, the way our minds have been trained through dreary academic syllabi in schools, our creativity to think deeper, connect problems, understand innovation and appreciate the learnings have somewhat become limited. 
Have we considered learning simple mathematical calculations like addition and subtraction of integers through a dance form? Or understanding the science behind how we perceive different chords of music? Or using technology for cybersecurity and national security?
The conventional educational frameworks don't usually teach us in this manner. 
But here's a revolution of breaking barriers and shattering stereotypes where subjects are no longer taught in solitude, and where interdisciplinary is a new way to go because the Future is Now. I am talking about the 4th edition of the India Science Festival (ISF), a flagship annual event of the Foundation for Advancing Science and Technology (FAST India), which was hosted at The Hyderabad Public School, Hyderabad on 20 – 22 January 2023.
India Science Festival (ISF) 2023
ISF had various events like talks, panel discussions, interactive hands-on sessions and workshops, a film screening, a dance performance, musical band performances, a science exhibition, an art exhibition, science comedy, a science quiz competition etc. covering a variety of disciplines. From astronomy to geosciences, microbiology to machine learning, nanosciences to neurobiology, technology to entrepreneurship and several other paradigms of science, this festival had almost everything which defines the all-around progress and development of our country.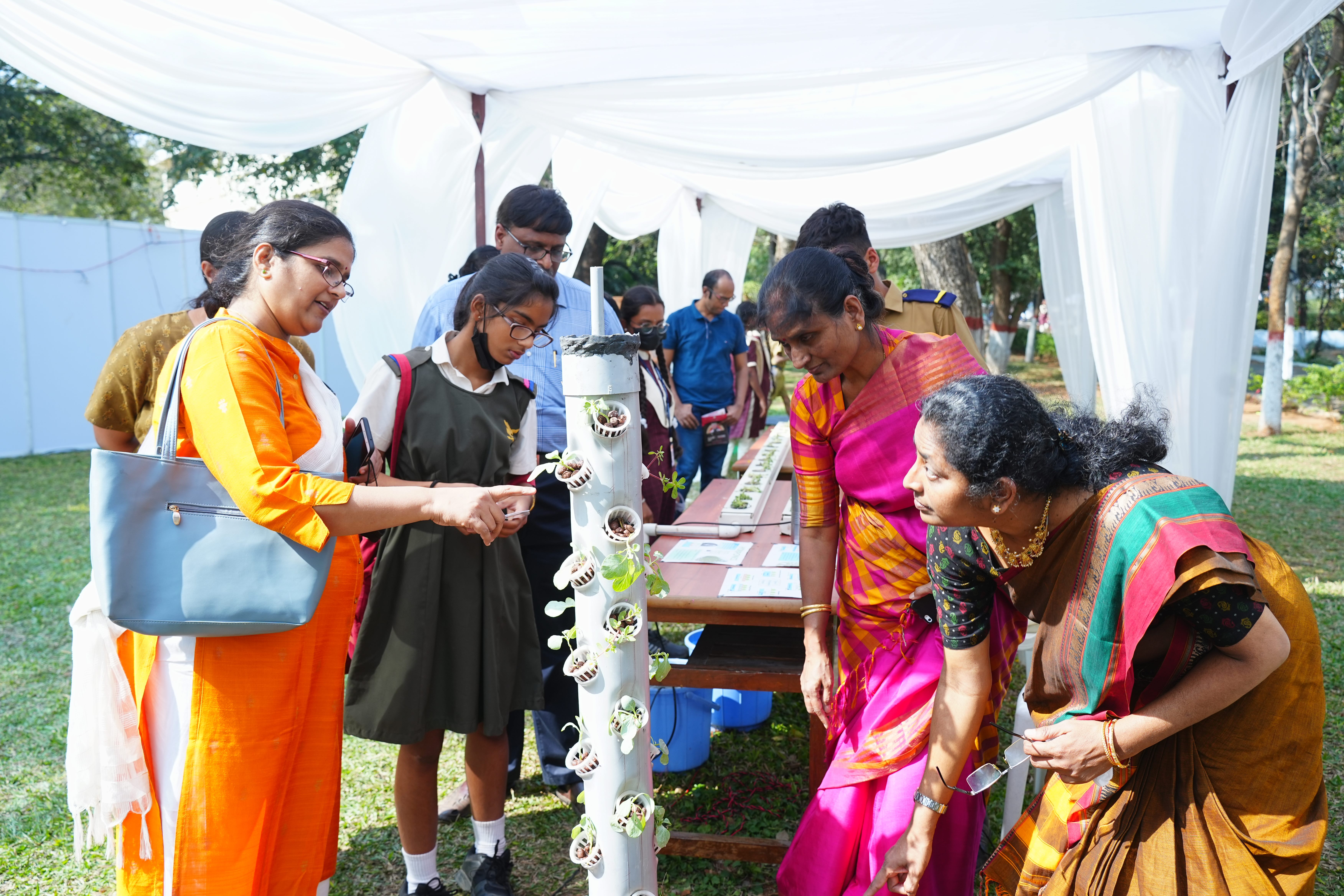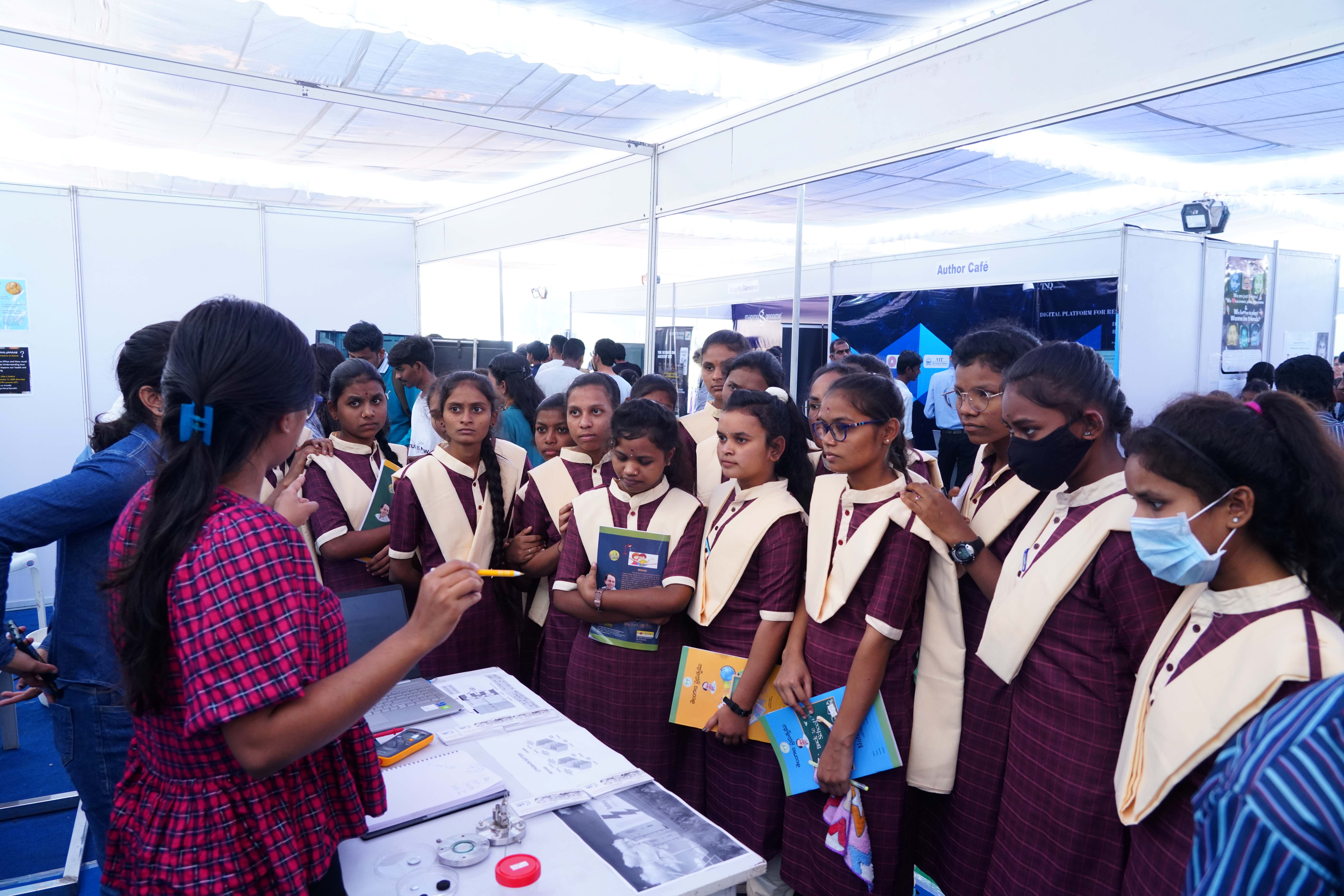 The amount of knowledge and exposure to science this festival contained was humongous, and it was clear as crystal, one cannot have enough. It was like going to a science buffet, carrying a bucket, and filling it with as much knowledge and learning as you can. By the end of the day, our bucket will be full, but the itinerary of the festival will not. 
The role of ISF in nurturing the SciComm space
I attended this festival virtually for the last two years, but this year I was a part of the organising team. I coordinated with Shruti Sundaresan, Program Manager at FAST India, for speaker engagement, content writing and registration management.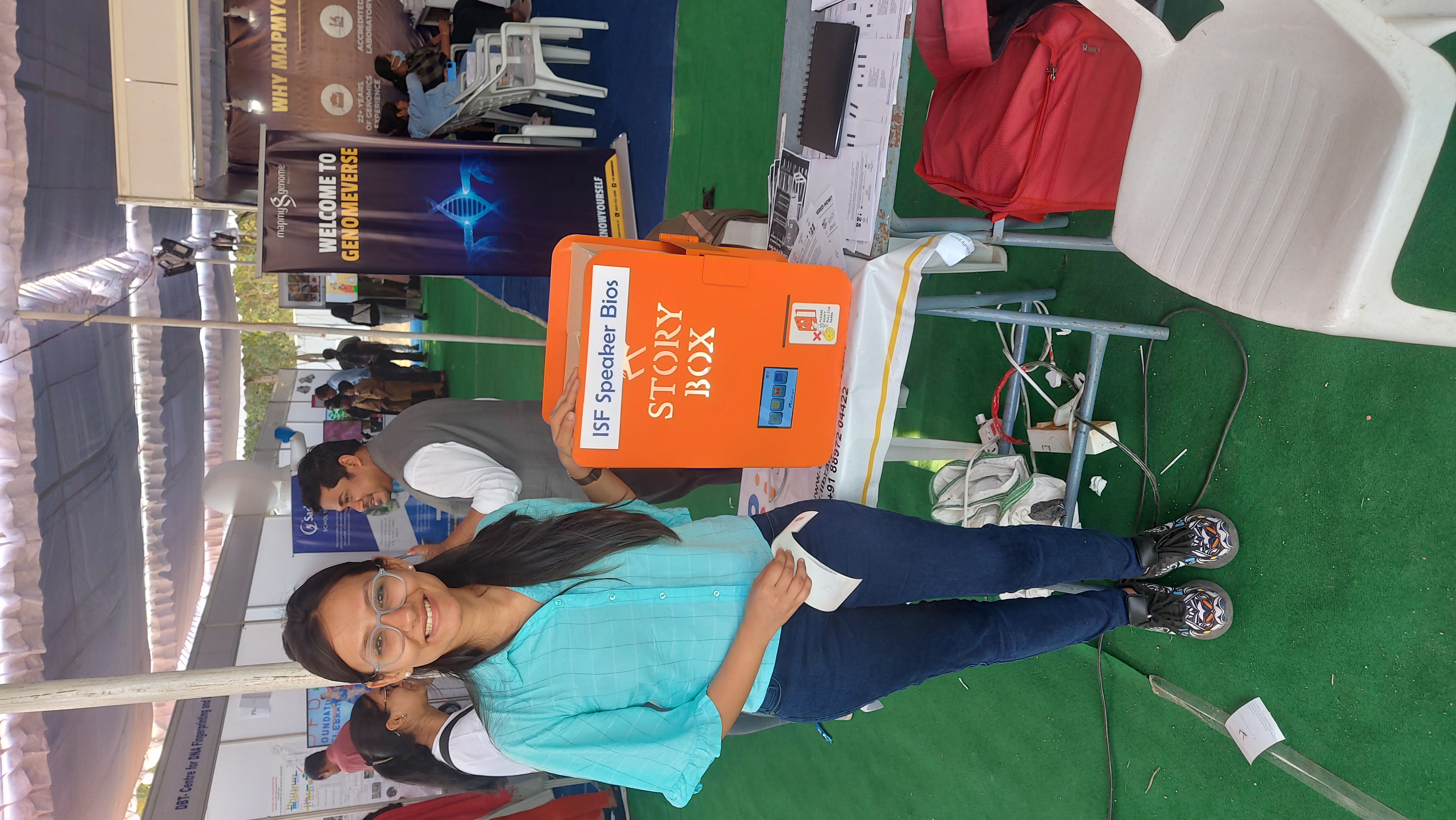 I also worked on editing the pictures for Science in Focus, a science photography exhibition. While emceeing at the festival, I realised that sometimes much more than understanding and doing science, it is also essential to understand how science is perceived by the people to whom it impacts the most.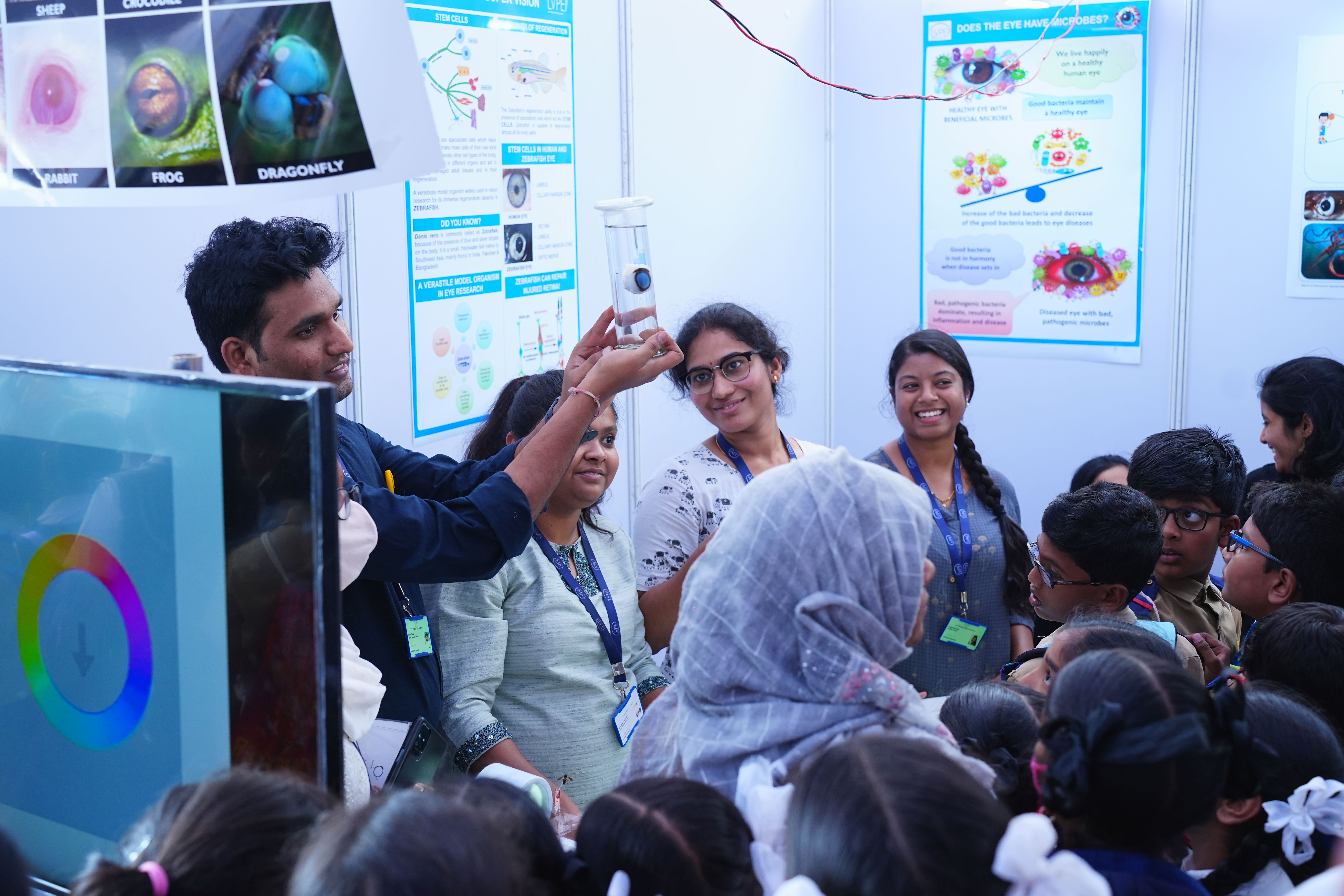 For me, ISF 2023 also appeared to be a Science Communication Retreat, where science communicators, science writers and journalists, science artists, public engagement specialists, science entrepreneurs, science filmmakers etc. came together and shared their ideas, experiences and motivations to promote science. Moreover, I met my colleagues at SciRio, and many others involved in various science communication efforts, and ISF made all of this come true. 
It is fascinating how science converges our paths to meet new people and inspires us to learn from them. Besides established science communicators, I also engaged with college students and research scholars wishing to explore science communication as a career. ISF became a platform to help budding science communicators get their foot inside the door by providing networking opportunities, offering internships and organising competitions like Talk Your Thesis for upskilling their communication skills.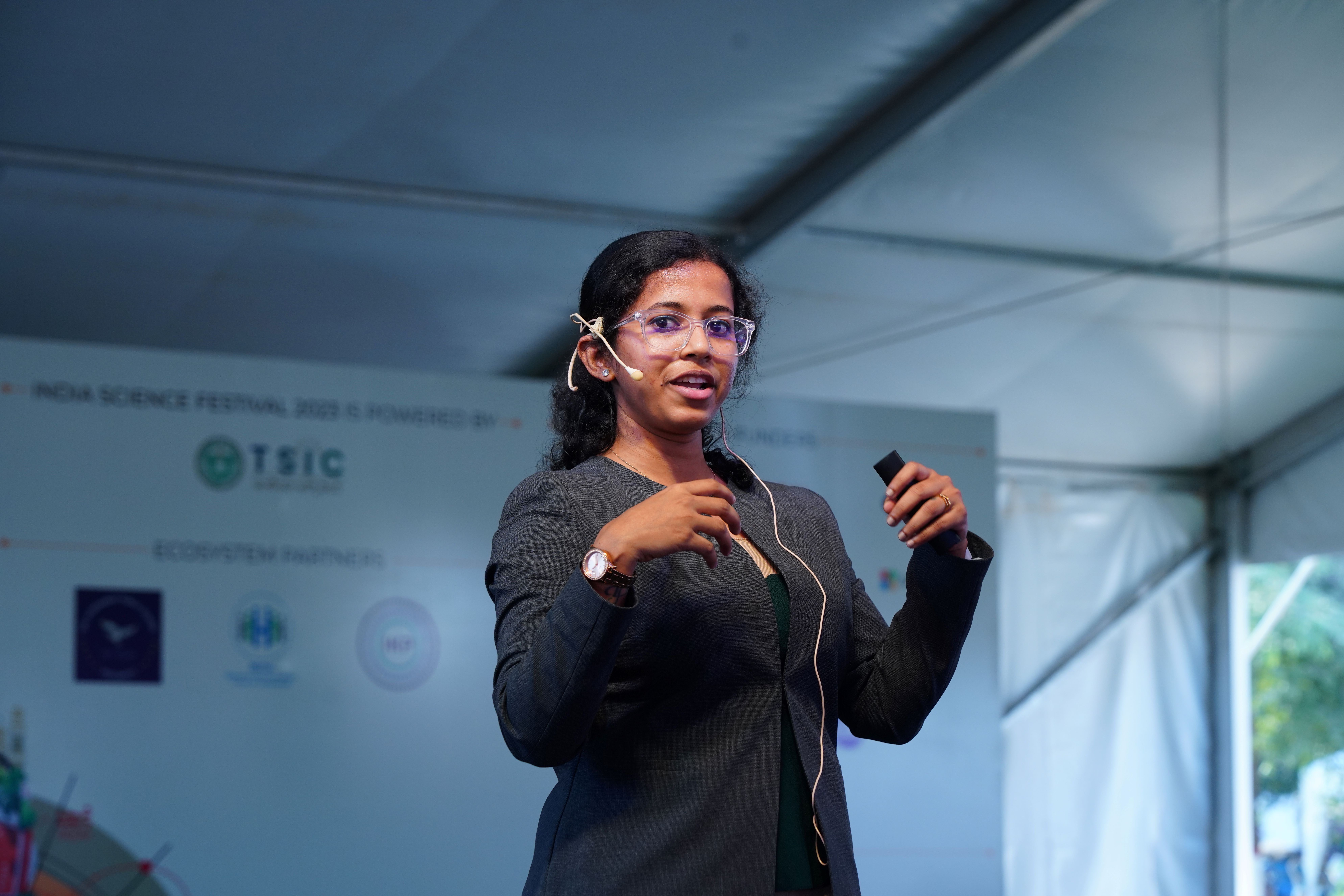 We all learn basic sciences as part of our elementary education and then move on to pursue diverse fields in our careers, but science doesn't stop being a part of our lives. They say, 'If you can see it, you can be it.' ISF is a great platform for students to meet scientists and make them role models to pursue advanced careers in science. With initiatives like ISF, where children, students, families, and experts of diverse backgrounds come together to relive, reconnect and rejoice in the beauty of scientific marvels at their perusal.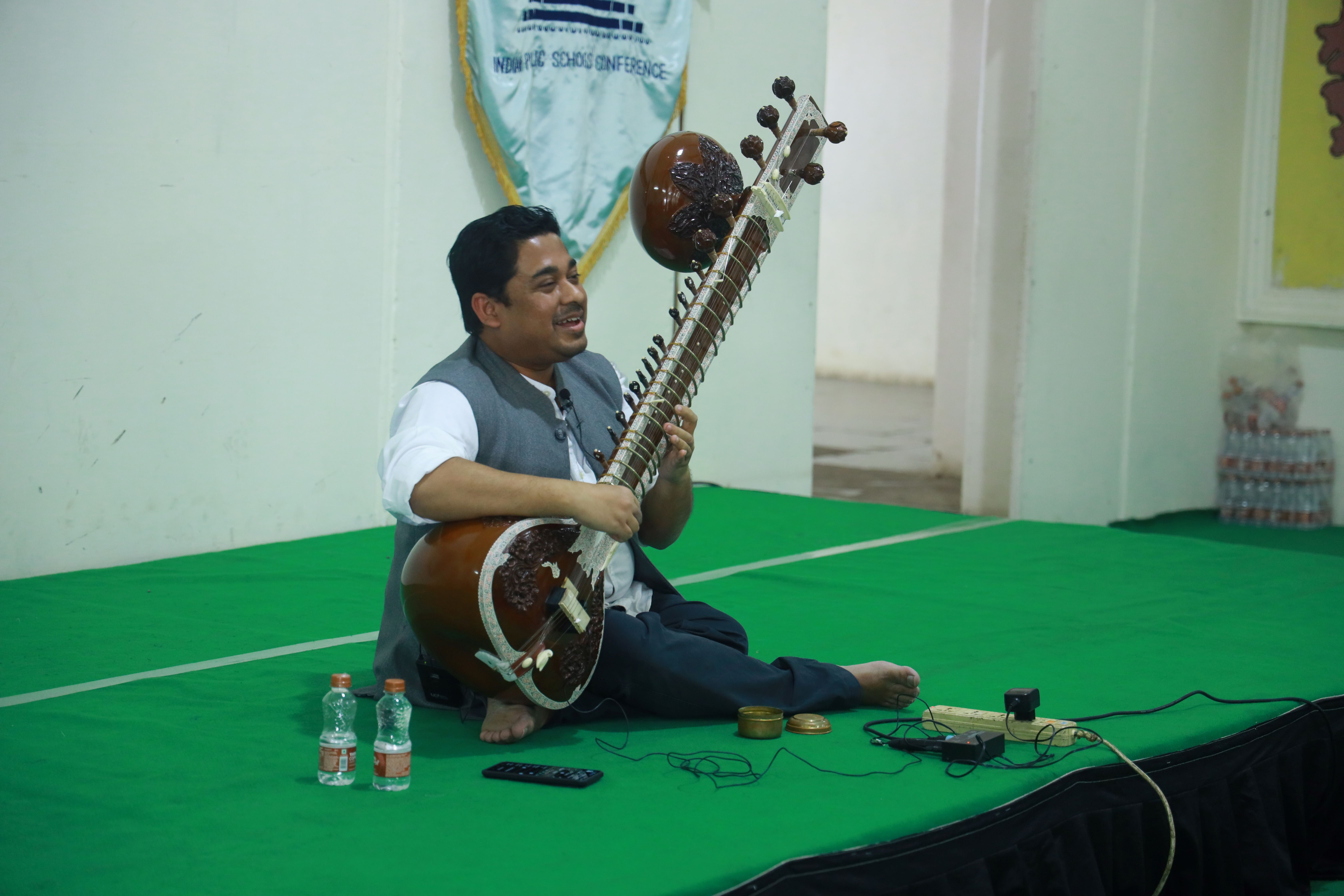 For instance, in the session, The science and magic in Indian classical music, Dr Debojyoti Chakraborty spoke about how the variations and amplitudes of sound waves resonate with emotions in our brain and it was delightful to see the whole audience in trance and murmuring with his music. 
Such is the impact of science! 
Such is the impact of ISF!

I must say, the amount of enthusiasm we have for scientific discoveries is the same which goes behind creating them and bringing them together. At ISF, I witnessed what it takes to bring a science festival together and trust me, it needs a whole village. The team of FAST India did an incredible job of bringing the various string loops and sewing them together into a science festival. 
Bringing the colours of science together
ISF has become the reason for people to celebrate science, motivating them to do science and impacting their thinking, learning and decision-making towards science. I think these reasons keep getting bigger every year. 
When a ray of light strikes a surface, it can reflect, refract, or disperse. In my view, ISF refracted to unveil a VIBGYOR (a rainbow) of science. 
Each field of science individually may seem complex to study and understand, but when they are combined, it shows the true essence of science, just like how different colours come together to make a rainbow. Science festivals like ISF remind us constantly how every aspect of science when shown collectively, shines bright like a rainbow.
India Science Festival is a true celebration of science in the country.